Key Curriculum Features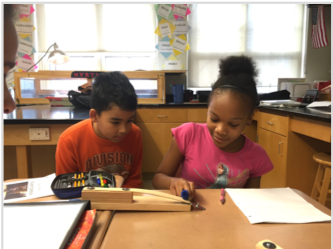 PDF of the Key Curriculum Features
Focus on Energy uses an innovative approach to engage elementary students in learning about energy. Students go beyond simply identifying specific forms or transfers or transformations; they learn to track energy flow through increasingly complex systems.
There are several key features of the curriculum. Engaging in a coherent sequence of activities, students learn to use what we call the Energy Tracking Lens and they use a set of representational tools to reason about energy flow and develop a model of energy. These features provide a framework and language that enable all students to develop and use energy ideas.
Additional information, teacher's guides and resources are available from the
Curriculum

menu at the top of the page.